Valor Academy Elementary School Featured on Telemundo52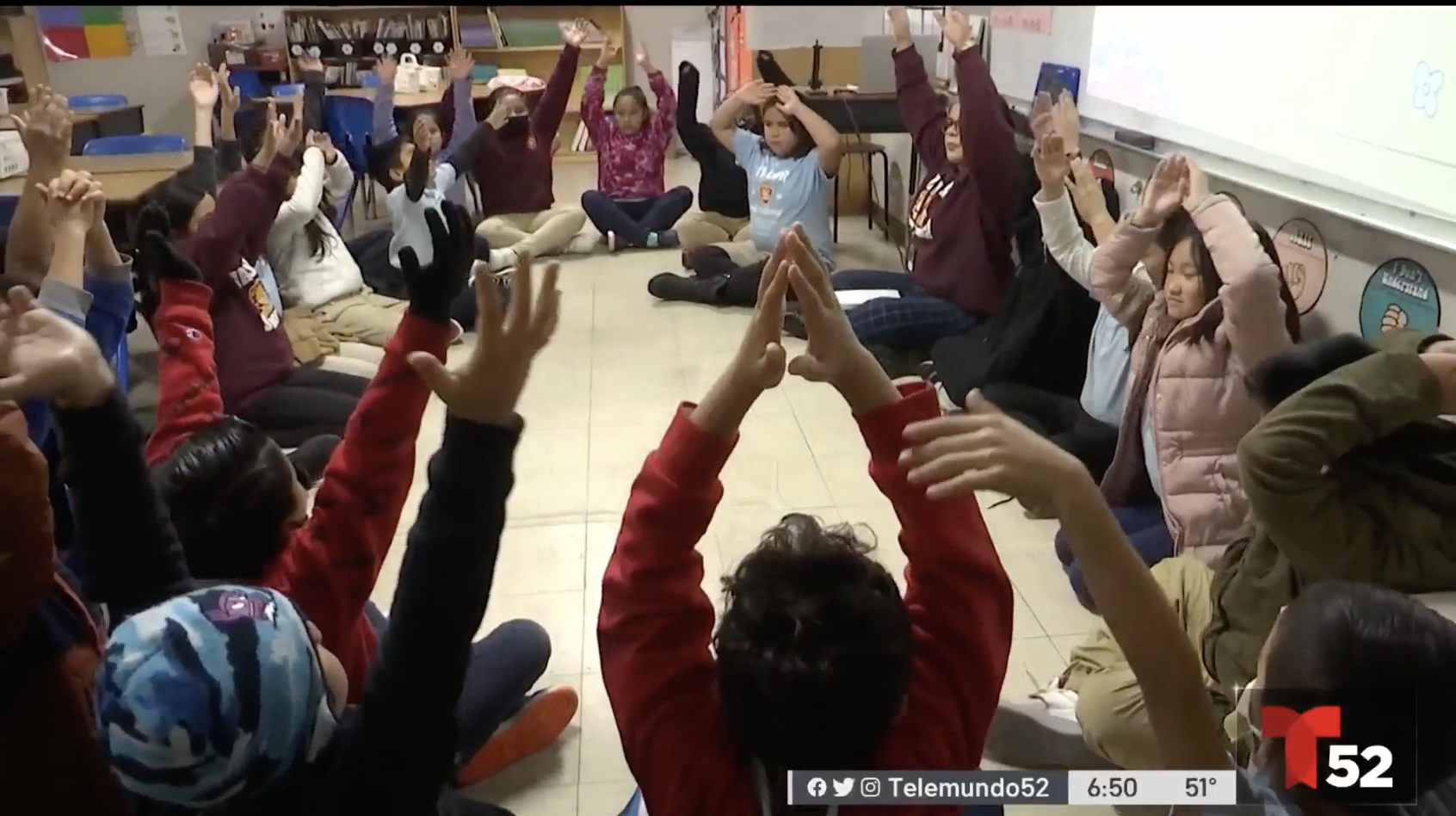 Bright Star Schools' Valor Academy Elementary School was featured on Telemundo52: Escuela ofrece técnicas de meditación a sus estudiantes para aliviar el estrés
As part of our whole child approach to supporting our students' learning and well-being, Valor Elementary teaches meditation to all students from kindergarten through 4th grade. Telemundo spoke with students, their teacher, and parents to showcase the benefits of this program!
From Telemundo52:
"'We brought [the meditation program] in because we started noticing that students were feeling very anxious, more than before the pandemic,' says Esmeralda Reynaga, a teacher at Valor Academy Elementary School.
"Reynaga has designated an area in her classroom where students can go to release their emotions. Students express their anger, joy, or sadness through colors through skill games that help them alleviate that emotional burden.
"In the case of Valor Academy Elementary School, some parents have seen the positive changes in their children since their meditation practice. And the example that children are also setting for their parents by practicing meditation is amazing."