La Opinion Features Bright Star Student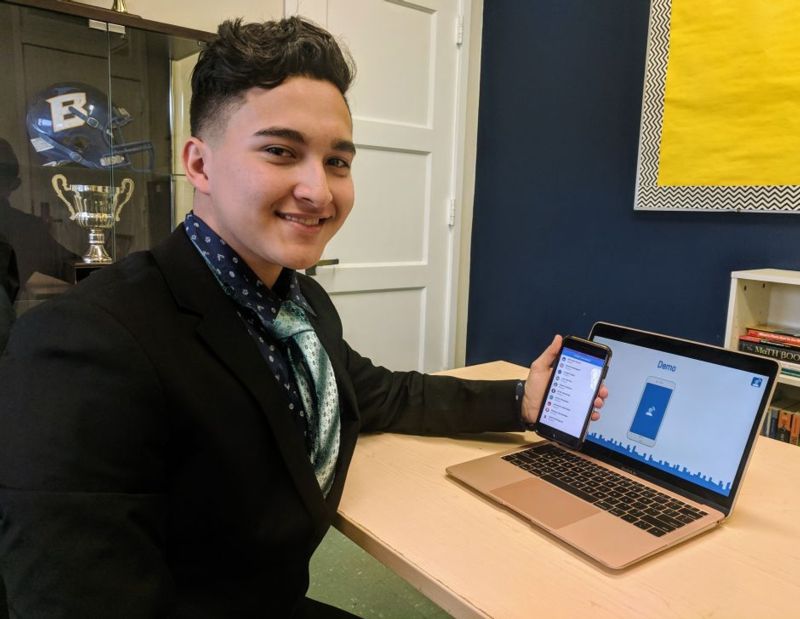 Photo by Jacqueline Garcia for La Opinion
Pablo Guzman, a tech-savvy 11th grade student at Bright Star Secondary Charter Academy, was featured in La Opinion for his work on VidConnect, an app for people learning English.

Pablo was inspired to create the app based on his own experience as an English learner, where he'd been initially separated from native speakers to learn the language. Realizing that it's crucial for English learners to speak regularly with native speaker to grow their proficiency, Pablo envisioned and created an app to help others.

Read the full La Opinion article here.

Pablo, who created the app with three team members through the summer program Teens Exploring Technology (TXT), previously spoke with Bright Star about his experience creating VidConnect.

Of the TXT summer experience that his Bright Star counselor, Monica Gonzalez, connected him to, "Another door opened. And it opened a lot of myself and what I really want to seek in my future."