Celebrating our Principal May Oey
In honor and celebration of #WomensHistoryMonth, we're spotlighting some of our incredible Bright Star school leaders! Today, we hear from May Oey, principal of Valor Academy Elementary School!

Tell us a little bit about yourself!
My name is May Oey and I'm a 1.5 generation in America. My family are survivors of the Cambodia Genocide. While I was not there, my upbringing is heavily influenced by it. My family struggled a great deal when I was younger because they were new to the country and spoke very little English. My mom traveled to find jobs when I was younger, and I was raised by my grandma, aunts and uncles. I consider myself to have a huge family because they each had a huge hand in raising me.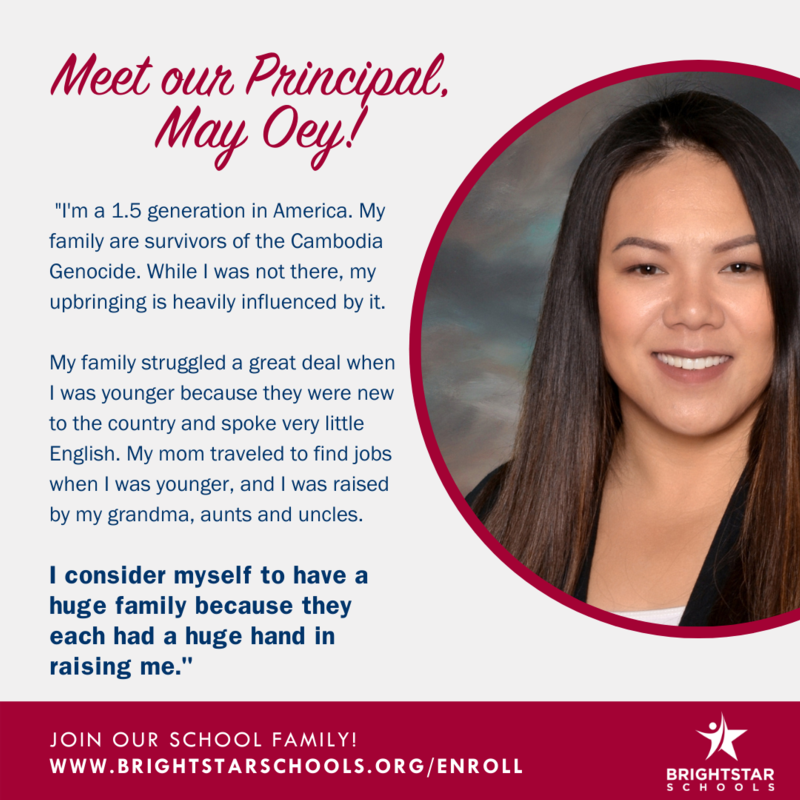 I speak 3 languages fluently (and a couple more conversationally), and I have two rambunctious pre-teens boys who keep me on my toes! My husband and I are huge sports people. If we aren't watching a game or a show, you can find us playing volleyball or working out. I love to stay active and can't sit still. I am a HUGE UCLA Bruin Fan!!!

What does Women's History Month mean to you?
Women's History Month means so much to me because I've always been taught to break the glass ceiling and never accept "no" as an answer. My grandma and mother had to pick up the pieces and raise my 5 aunts and uncles because they lost everything, including my grandpa, when they came to America. The strength, agility, and ability to make changes a woman can make is unmeasurable.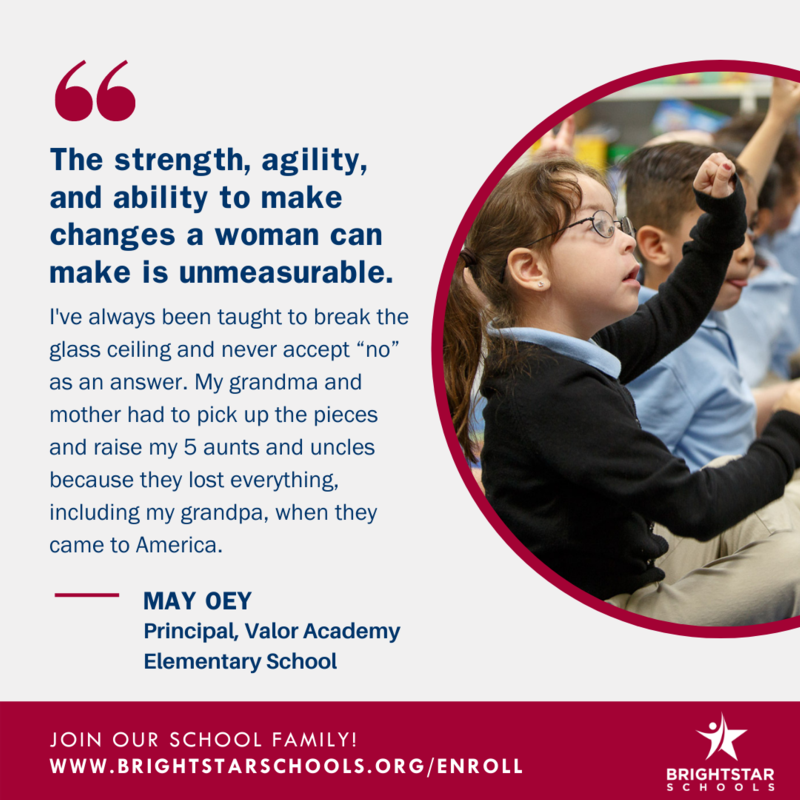 What do you love most about being a principal?
I love being a female minority principal because I am able to support my students and staff in both their academics as well as social-emotionally.
Tell us a little about your school and what makes it a special place.
Valor Academy Elementary School (VAES) is a very special place because we truly consider the whole child. Our campus is getting bigger but every student is known by multiple staff members and students have multiple safe people that they can reach out to if they need anything. It is so important that our students feel safe and part of the family!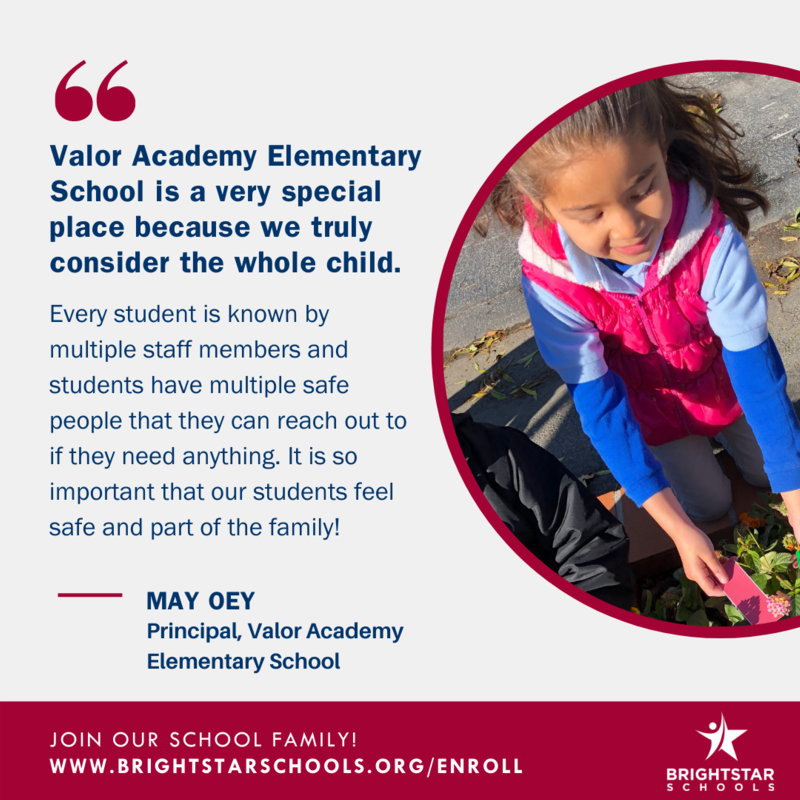 How do you support all students to succeed, either in distance learning or in person?
We get to know each student and their families. We want to make sure that no matter what, families can reach out for support or to celebrate success.

What does joy look like at your school?
Joy is very important at VAES! We always seek to grow and make things better for students, families, and all staff members. Joy is knowing that you have lots of people who care for you, laugh with you, have your back when you need a little more support and the first person there to celebrate successes and improvements.