Celebrating Principal Dr. Evelyn Licea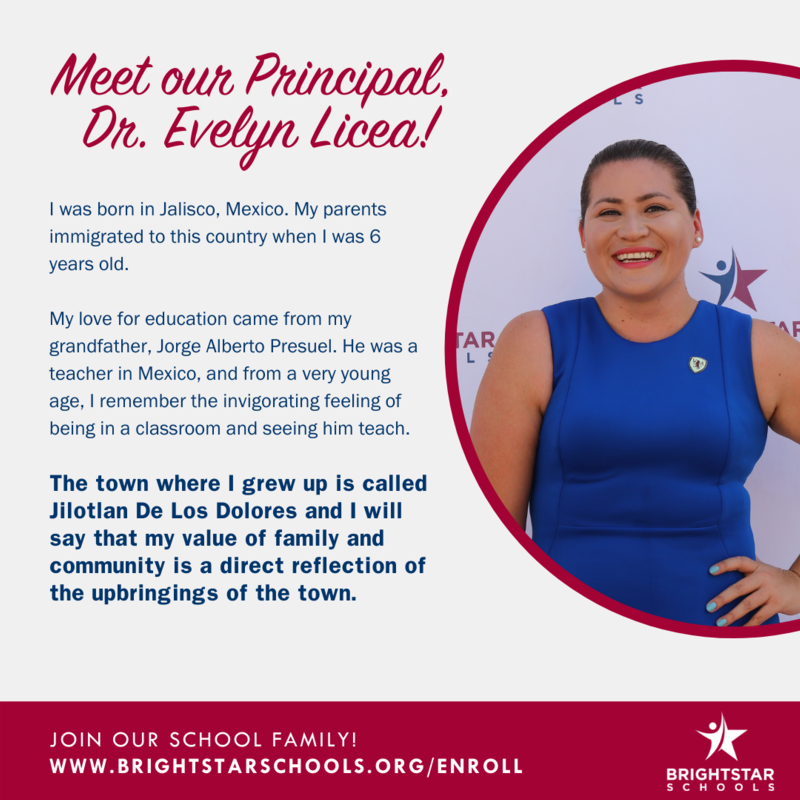 In honor and celebration of #WomensHistoryMonth, we're spotlighting some of our incredible Bright Star school leaders! Today, we hear from Dr. Evelyn Licea, principal of Valor Academy High School.

Tell us a little bit about yourself!
I was born in Jalisco, Mexico. My parents immigrated to this country when I was 6. My love for education came from my grandfather, Jorge Alberto Presuel. He was a teacher in Mexico, and I remember the invigorating feeling of being in a classroom and seeing him teach.
The town where I grew up is called Jilotlan De Los Dolores. My value of family and community is a direct reflection of the upbringings of the town.
As a Latinx educator, I will never forget the beginnings that have given me the foundation as a school leader who values growth and seeing others achieve the best versions of themselves.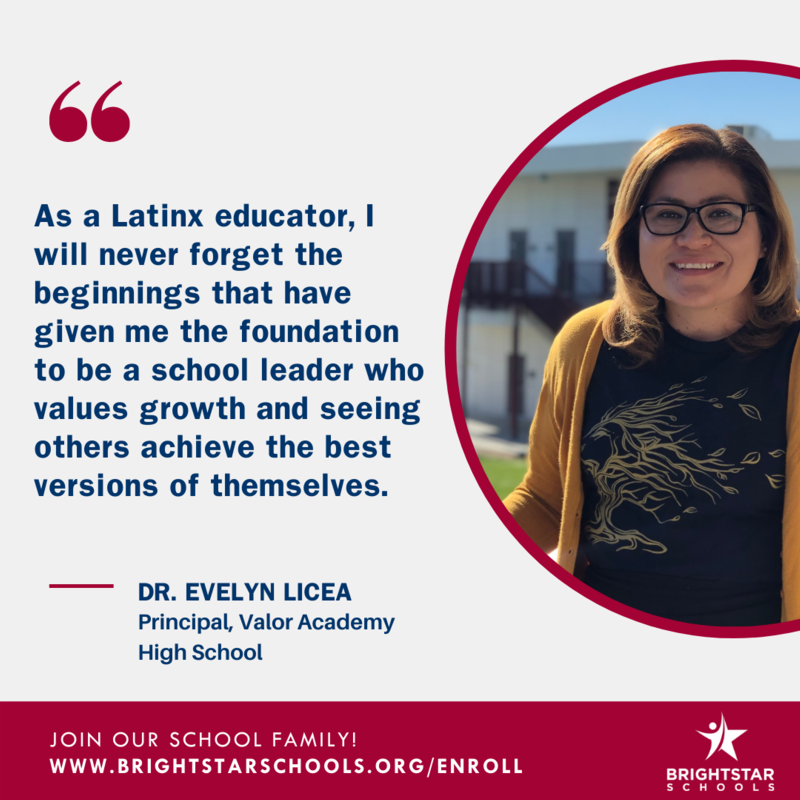 What do you love most about being a principal?
My team! Our work as public school educators is incredibly difficult. I find the courage and energy to keep on going because of how hard I see my team working. And of course, that directly impacts our students and their academic and life success.

Tell us a little about what makes your school a special place.
I can write a whole dissertation on what makes our school special! Truthfully, it's the parents, teachers, staff, and students who make VAHS special.
My students are incredibly resilient, funny, and invested in their futures. Every adult here can tell you a story about a special interaction they have had with at least one student.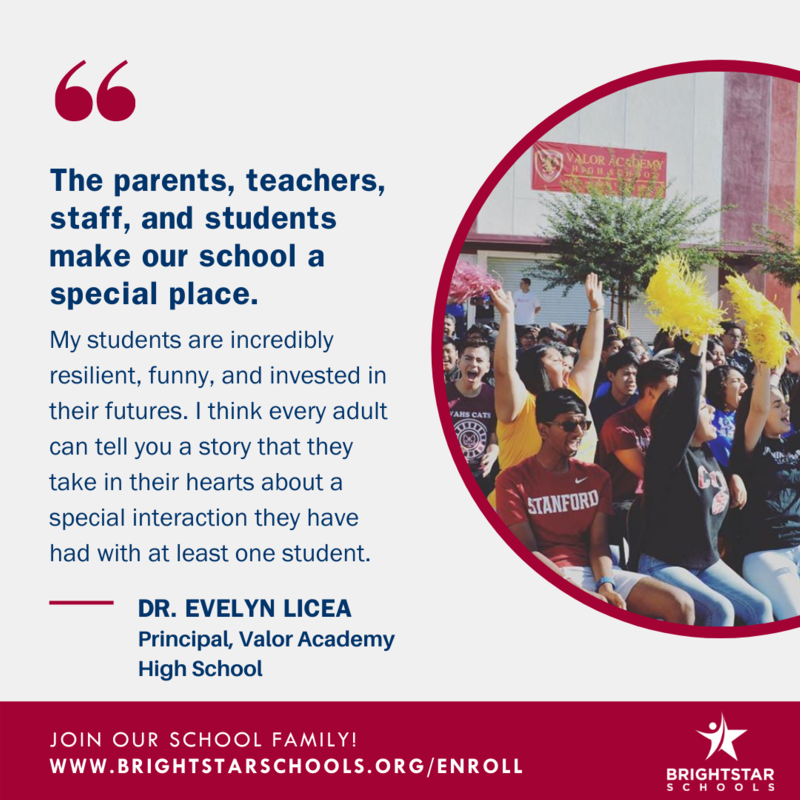 How do you support all students to succeed?
We get to know our students and their academic and personal needs. At Bright Star, we try different things, and if it doesn't work the first time around, we keep on going!
We work together as a team to push our mindsets about best practices that allow us to support our students through accommodations, re-teaching, restorative practices, and data-driven action protocols.

What does joy look like at VAHS?
From the time you step onto campus, it's a feeling that you feel. It's all centered around our value of community and the positive relationships of adults and students on our campus.

What does Women's History Month mean to you?
Women's History month means a time of reflection and remembrance for all the wonderful contributions that women have made in history.