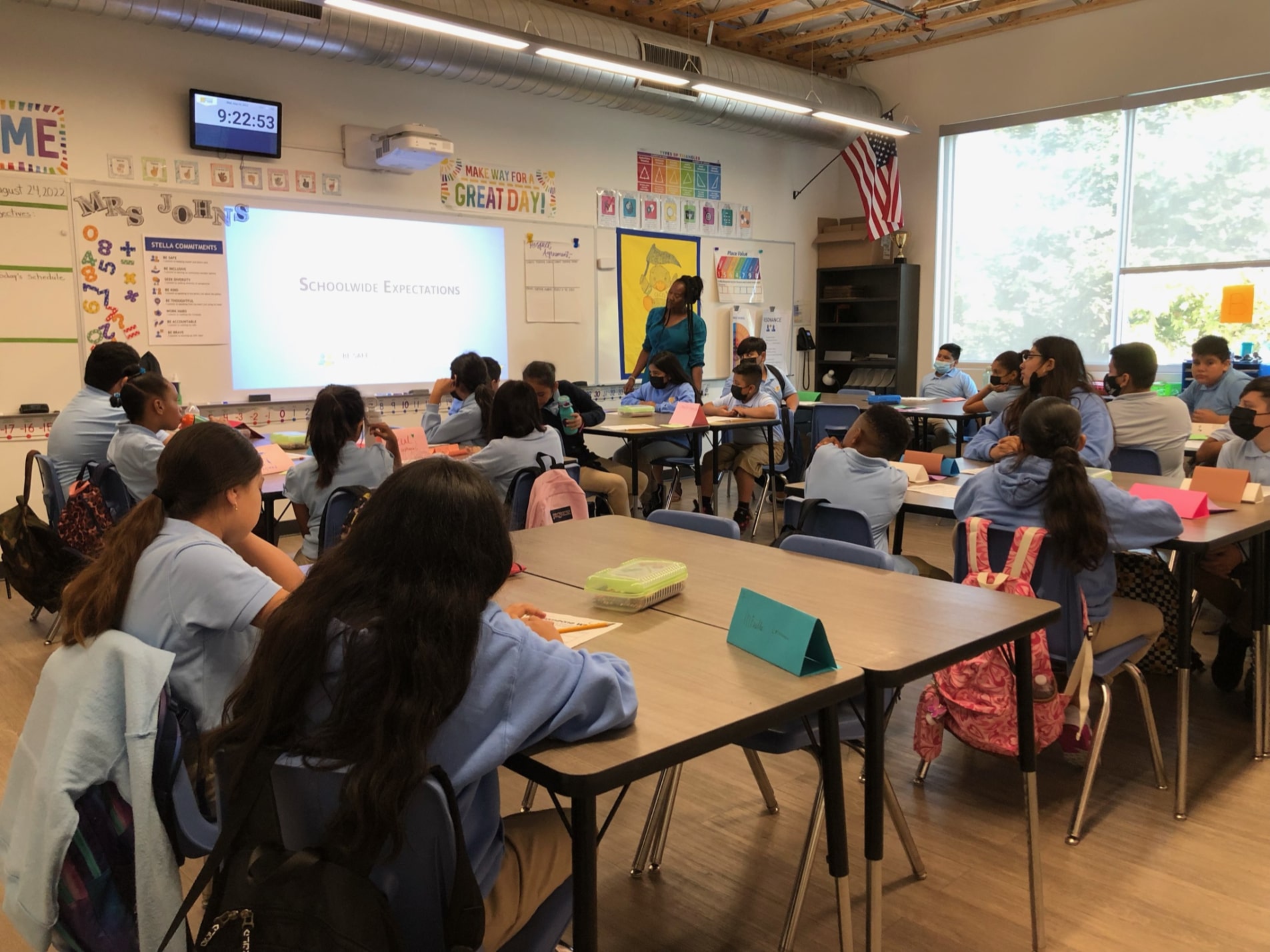 At Stella Middle Charter Academy, we are committed to providing the high-quality instruction necessary for our students to thrive in high school and higher education.
Here, our entire and extended school community of students, staff, families, and community members upholds high expectations for ourselves and one another.
Personalized Learning, Interventions and Support
We have adopted the iReady program to support our students with ELA and math skills. iReady is a computer-adaptive program that matches curriculum to where students are individually. Through the program, teachers receive detailed reports regarding student progress so that they can deliver tailored instruction.