News: Bright Star's Innovative Teacher Residency Program Featured on Spectrum 1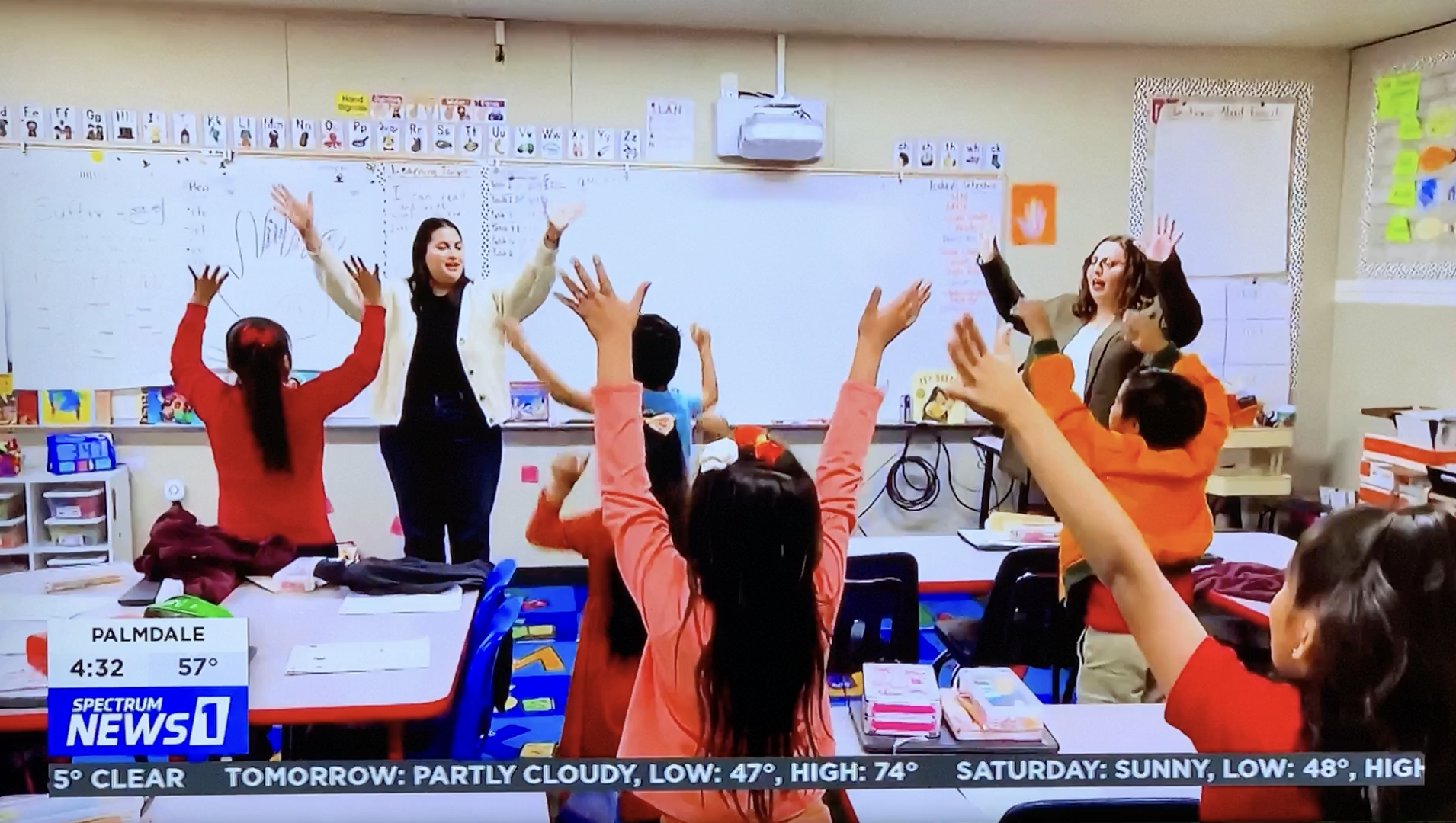 Bright Star Schools has created an innovative new teacher pipeline in partnership with Alder Graduate School of Education that was featured on Spectrum 1 News!
Through the Bright Star / Alder Teacher Residency program, Bright Star's instructional assistants who want to become teachers earn their master's degree and teaching credential in one year, while continuing to work in our classrooms.
"I'm hoping to learn how to become an effective and inspiring teacher," said Rosie Somoundjian, an instructional assistant at Valor Academy Elementary School and a teacher resident.
Through formal instruction from Alder, as well as robust mentorship from veteran teacher Elyssa Arroyo at Valor Elementary, Rosie is getting ready to lead her own classroom.
For Elyssa Arroyo, mentoring Rosie has expanded and grown her own teaching practice. "Mentors and mentees explore different ways of co-teaching to help prepare mentees to teach on their own," said Elyssa Arroyo, a teacher at Valor Academy Elementary School and mentor to Rosie Somoundjian. "As a veteran teacher, I too have enjoyed working with and learning from other mentors across the Los Angeles area as we advance our practice and craft."