Bright Star's Innovative Teacher Residency Program Featured in LA Parent Magazine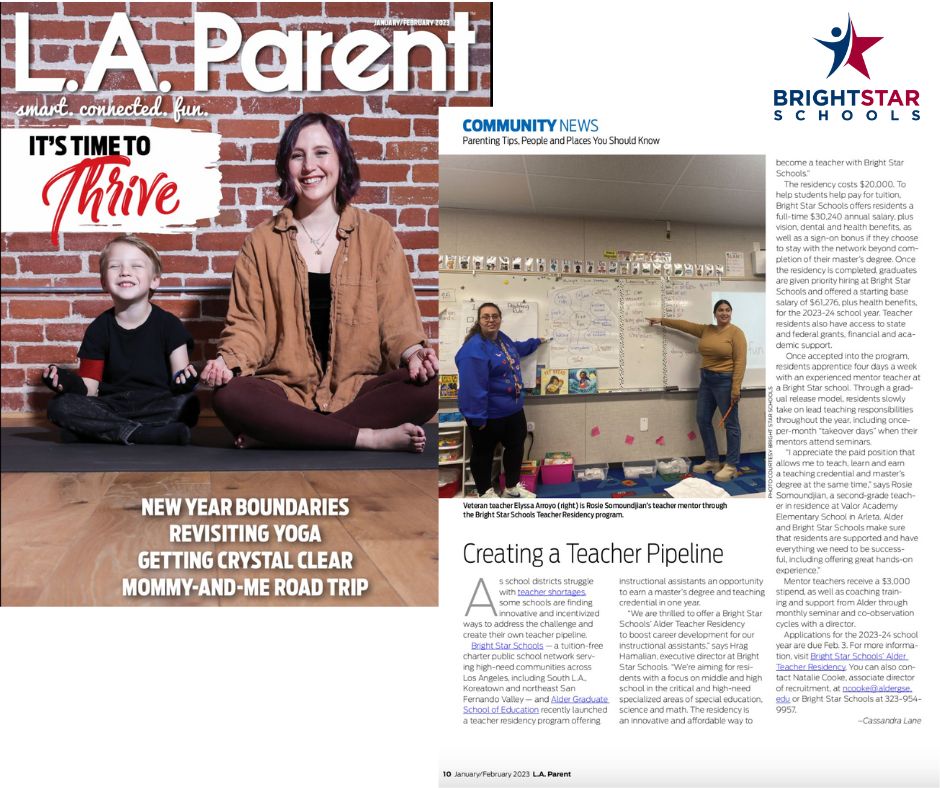 Bright Star Schools is featured in LA Parent magazine!
The January/February 2023 issue highlights Bright Star's partnership with Alder Graduate School of Education, through which we offer our instructional assistants a pathway to receive a teaching credential and master's degree in one year, and become full-time classroom teachers.
"We are thrilled to offer a Bright Star Schools' Alder Teacher Residency to boost career development for our instructional assistants," said Hrag Hamalian, executive director at Bright Star Schools. "The residency is an innovative and affordable way to become a teacher with Bright Star Schools."
Read the full article on LA Parent magazine here (page 10).